Murphy Creek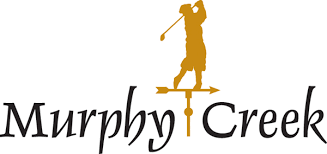 Located on the East side of the Denver Metro area and Aurora, Murphy Creek is a beautiful golf course community located in an area that feels like a slice of the country in the city.

It lies about 1/2 mile NE of the intersection of E470 and Jewel Ave, which means getting anywhere in the Denver metro area is a snap! Once on E-470, the mall at Southlands is 5-10 minutes away. Traveling for business? DIA is only about 20 minutes away. There is an elementary school in the community, and the high school is only 5-10 minutes to the North of the subdivision.

I live in Murphy Creek and what I enjoy most here are what I call the 3 P's: People, Privacy, and Peace.

The People comprise a wide range of ages from young families to older retired professionals. Most everyone is fairly active, and everyone seems friendly. Whether chatting on the community Facebook page or running around Homestead Park or playing a round of golf, there's something here for everyone. And even better, the people tend to respect your Privacy.

Privacy can be a big issue when it comes to PUDs (Planned Unit Developments). But even though we live close by each other, neighbors tend to respect each others privacy and mind their own business. While some HOAs in other communities act like the spoiled child who always says "I'm gonna tell," the HOA here tends to be more relaxed - though by no means lazy. And having a good HOA is just one of many things that leads towards my third most important 'P': Peace.

This peaceful community is far enough from the city that you don't get a lot of the "noise." It's extremely quiet, even if planes headed to DIA fly directly overhead. In the fall, I love to listen to the owls "Whooing" at night.