Long-distance caregivers do all they can to provide care for and support their loved one, but the distance makes it difficult to assess her well-being. You want to know that she is capable of caring for herself and remaining safe and happy at home. But, you are not able to see her in person each day. If you are a long-distance caregiver who struggles with determining whether your loved one can care for herself, our tips will help you make an accurate assessment.
1. Hire an Aging Life Care Professional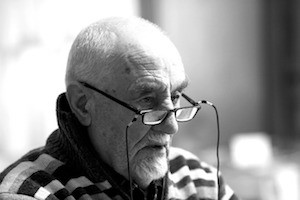 Generally, aging life care professionals, who may be consultants, managers, or advisors, assess your loved one's needs and provide case management as needed. They also know the ins and outs of the elderly services available in your loved one's area. These professionals are helpful resources who not only alert you to changes in your loved one's health, but they also connect you with transportation services, elder care services, food services, and adult day centers for your loved one.
2. Use Technology to Stay in Touch with Your Loved One
Fortunately, technology advancements make it easier than ever before for long-distance caregivers to stay in touch with loved ones and assess their well-being. When you can't be with your loved one in person, the next best thing is using tech solutions such as video chat like Facetime or Skype. Through video chat, you can ask questions and see how your loved one responds. You can tell whether she looks disheveled or pale or thin.
Another option is video monitors that give you a glimpse into your senior loved one's day and help you assess her safety and appearance. Keep tabs on your loved one throughout the day and get peace of mind knowing that you can see what is happening in her home. You also won't have to wait for her to contact you if there is a problem if you install video monitors in your loved one's home.
Some long-distance caregivers opt for wireless sensors placed throughout their loved one's home to have a better idea of how she is doing on a daily basis. These sensors are not as invasive as cameras, but they do alert caregivers when they detect changes in activity patterns that could be a concern. Silver Mother offers a range of monitoring solutions for senior loved ones, including medication reminders, daily activity monitoring, hydration measurement, sleep tracking, front door alders, and temperature monitoring.
3. Create a Local Caregiving Network
It's also helpful if you create a local caregiving network for your senior loved one. For example, contact members of her church or her neighbors to stop by and check on her or include her in activities to prevent her from becoming isolated. These people also can alert you to their concerns about your loved one, since they will see her on a regular basis.
One of the best ways these friends and neighbors can help you is to alert you if they are worried that your loved one is becoming a danger on the road. These people have the best vantage point for observing your loved one's habits and knowing sooner, rather than later, if she is struggling to drive safely. The last thing you want is a tragedy to occur because your loved one should have stopped driving, so you need to know when it is time for her to give up her car keys.
You can assess your loved one's health and safety from afar if you hire an aging life care professional, use technology to stay in touch with your loved one and monitor her daily, and create a local caregiving network to help you keep tabs on her.
Image via Pixabay by Alessandro Squassoni